There's now a new approach to treating vascular and benign pigmented conditions. Now men and women alike are making unsightly facial veins a thing of the past. With the most advanced technology, our laser technology can safely and effectively treat a wide range of vascular and benign pigmented conditions on men and women of all skin tones.
Telangiectasia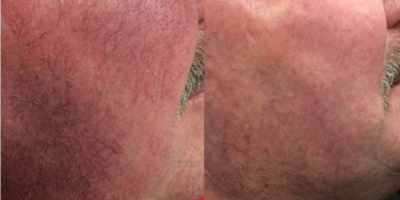 There are also immediate results for treating Facial Telangiectasia which is common in people with fair skin who are English, Irish or Scottish heritage. It's also very common if there is a family history of visible facial veins and redness. This is one of the many common disorders in both men, women and children that is safely and successfully treated at Vein Med Solutions in just a few short visits.
Rosacea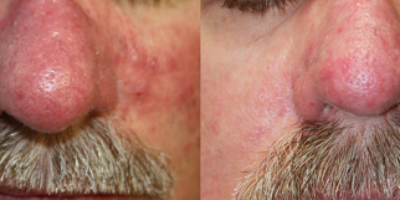 It is another very common condition where redness on the face gets worse with environmental exposure. Left untreated, rosacea tends to worsen over time. Rosacea signs and symptoms may flare up for a period of weeks to months and then diminish before flaring up again. Rosacea can be mistaken for acne, an allergic reaction or other skin problems. While there's no cure for Rosacea, treatments can control and reduce the signs and symptoms. If you experience persistent redness of your face, see your doctor for a diagnosis and proper treatment.